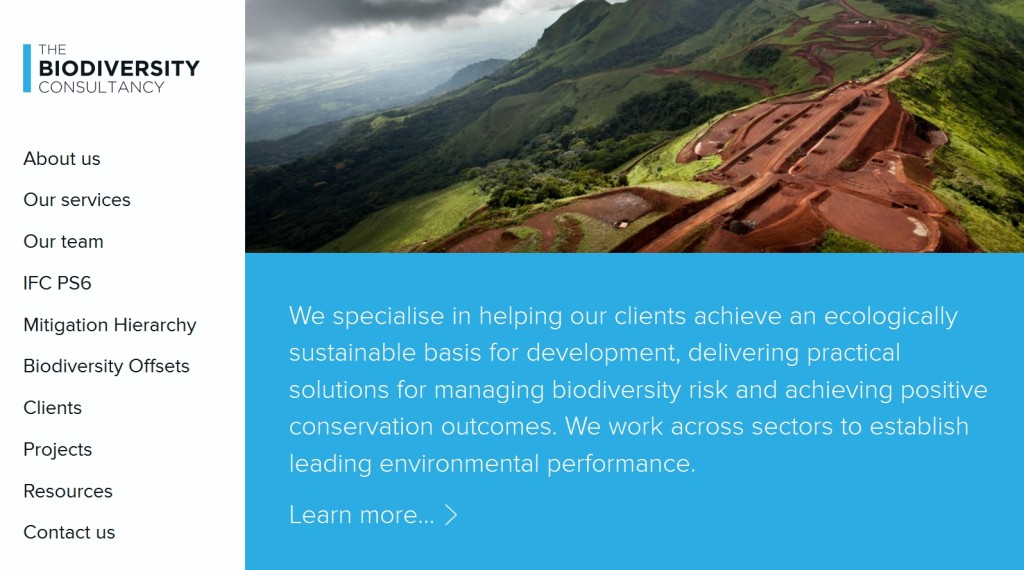 The Cam­bridge based envi­ron­men­tal con­sul­tancy The Bio­di­ver­sity con­sul­tancy is look­ing for a Senior Prin­ci­pal Con­sul­tant to join their team.
The Bio­di­ver­sity Con­sul­tancy (TBC) works with finan­cial, indus­try, gov­ern­ment and NGO sec­tors in pro­vid­ing con­ser­va­tion sci­ence and envi­ron­men­tal man­age­ment exper­tise to meet the com­plex bio­di­ver­sity and ecosys­tem ser­vice risks faced by indus­try and  recog­nised by stake­hold­ers. See a short job descrip­tion and a link to the full job advert below.
Short job description
Title: Senior Prin­ci­pal Con­sul­tant
Dura­tion: ini­tially offered as a two-year con­tract
Loca­tion: Cam­bridge, UK with poten­tially sig­nif­i­cant inter­na­tional travel
Part-time/full-time: Full-time (near full-time also con­sid­ered)
Salary range: £50,000 to £65,000 PA (Full time)

We are par­tic­u­larly inter­ested in find­ing an indi­vid­ual with out­stand­ing ana­lyt­i­cal, writ­ing, project deliv­ery and diplo­macy skills who is able to build bridges — both tech­ni­cal and polit­i­cal — between con­ser­va­tion and the indus­try sec­tors. As well as our core work in
pol­icy and project design (no net loss, off­sets, PS6), we have an increas­ing focus on capac­ity build­ing in Africa and Asia to ensure the long term sus­tained deliv­ery of com­pany bio­di­ver­sity pro­grammes.
Can­di­dates with French and/or Span­ish lan­guage skills will be espe­cially welcomed.

The role is ini­tially offered as a two year posi­tion (with inten­tion to con­tinue) located in Cam­bridge, UK (with travel required). Full details of the post and how to apply are included within the job advert: Job description_ TBC Senior Prin­ci­pal Consultant_June 2015 (1). Please send appli­ca­tions to recruitment@thebiodiversityconsultancy.com.