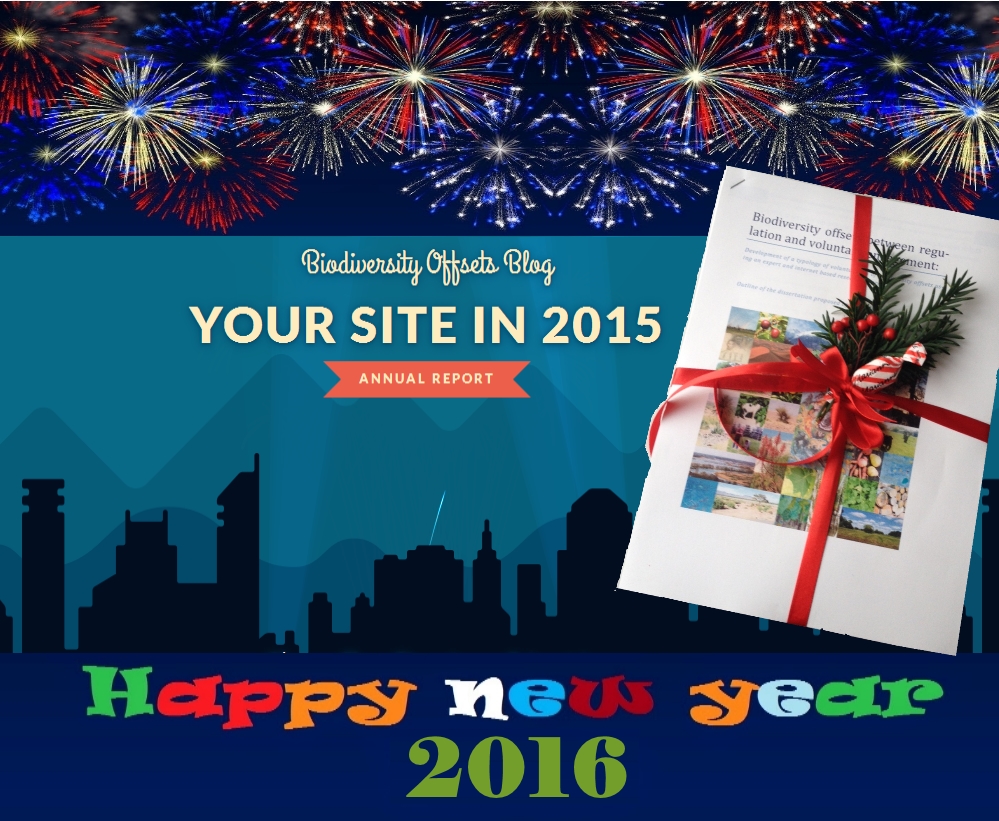 Wow, can't believe it's been a month I haven't been blog­ging! I took a cou­ple of weeks off from every­thing pro­fes­sional and spent some cosy time around Christ­mas with my fam­ily. It wasn't actu­ally planned, but obvi­ously I really needed some rest.
On the 15th of Decem­ber I handed over the first com­plete draft of my PhD the­sis (well, yes, some 360 pages so far) to my super­vi­sor for some feed­back. While that made me happy, I also felt quite exhausted after an intense year of work­ing in research, PhD­ing, blog­ging and some­what get­ting my work-life-balance right (the lat­ter is prob­a­bly most true for most of you, too.
Back in the office I am a bit strug­gling to get back to my ordi­nary work­load (with some dis­tance you start ask­ing your­self who is that crazy per­son who used to do these things ;o). Any­way, I am look­ing for­ward to the New Year. 2016 will surely be an excit­ing one!
I am wish­ing you all a happy new year both in your pri­vate and pro­fes­sional life! 
I also hope you had a pleas­ant fes­tive sea­son and a good start into the new year! I would also like to thank you for your com­mit­ment and exchange in the past year. Per­son­ally, I have got into con­tact with so many peo­ple who are doing a great job and I have had the plea­sure to learn a lot from your expe­ri­ence and knowledge.
Together, let's help to bet­ter under­stand and bring for­ward the con­cept of bio­di­ver­sity off­sets — there is a lot to learn and to discover!
See also some very sim­pli­fied 2015 site stats here.