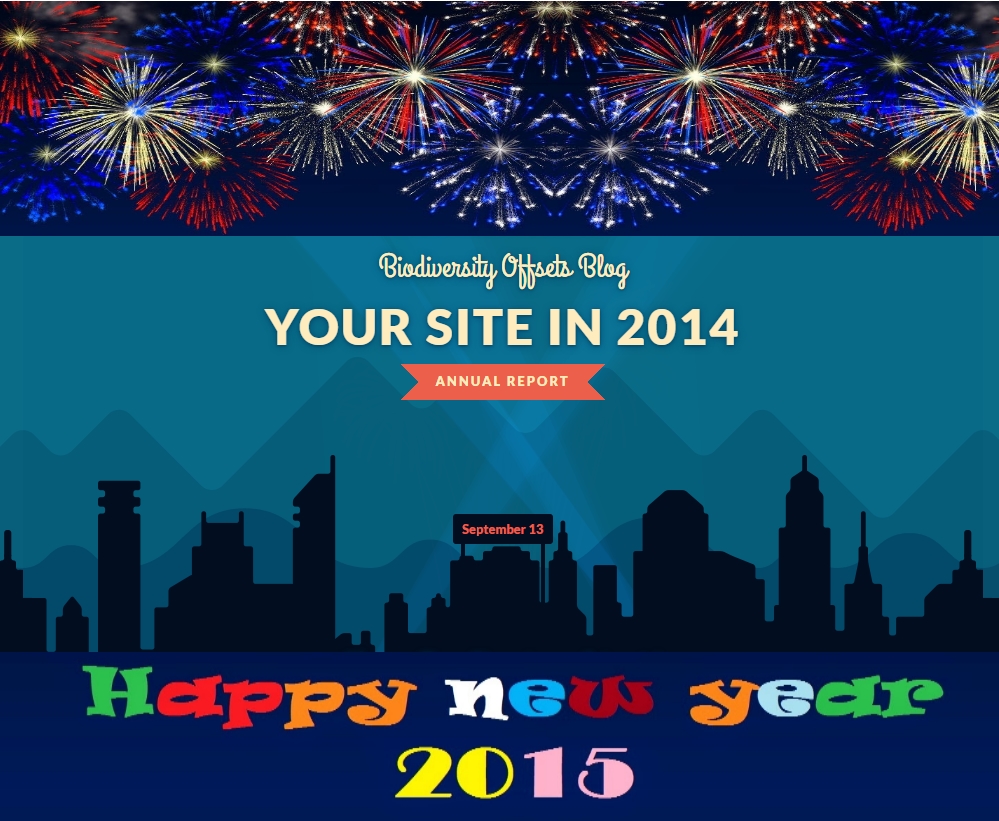 I am wish­ing you all a happy new year both in your pri­vate and pro­fes­sional life! I am very much look­ing for­ward to a promis­ing and excit­ing new year. Together, let's help to bet­ter under­stand and bring for­ward the con­cept of bio­di­ver­sity off­sets — there is a lot to learn and to discover
I also hope you had a pleas­ant fes­tive sea­son and a good start into the new year! I would also like to thank you for your com­mit­ment and exchange in the past year. Per­son­ally, I have got into con­tact with so many peo­ple who are doing a great job and I have had the plea­sure to learn a lot from your expe­ri­ence and knowledge.
With your help, I will try to con­tinue and grow the bio­di­ver­sity off­sets net­work in 2015!
See also some very sim­pli­fied 2014 site stats here.