This is a guest post by Alfonso Car­retero who holds a master's degree in con­ser­va­tion biol­ogy and in envi­ron­men­tal man­age­ment from Uni­ver­si­dad Com­plutense de Madrid (Spain) and Insti­tuto Supe­rior del Medio Ambi­ente in coop­er­a­tion with Nebrija Busi­ness School.
This com­ment has pre­vi­ously been pub­lished on comu­nidadism. It is the expres­sion of the author's thoughts and expe­ri­ences and as such is acknowl­edged as a fruit­ful con­tri­bu­tion to the dis­cus­sion on bio­di­ver­sity off­sets. If you want to react or clar­ify your own posi­tion (under­pin or dis­prove), please leave a reply below!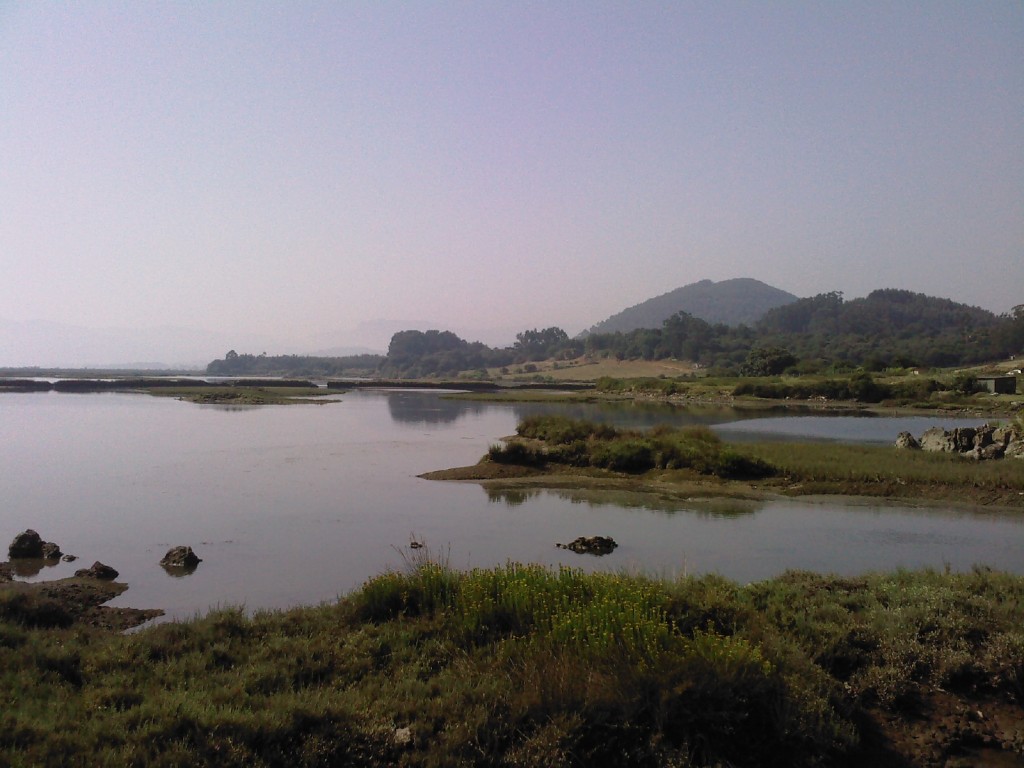 Since the Span­ish Envi­ron­men­tal Min­istry is still stuck in the devel­op­ment of a reg­u­la­tion regard­ing Con­ser­va­tion Banks, intro­duced by Law 21/2013 on  envi­ron­men­tal assess­ment, the sequence of news and excite­ment among devel­op­ers and envi­ron­men­tal orga­ni­za­tions about how the gov­ern­ment resolves this issue is ever grow­ing. Read the full arti­cle in Span­ish below and see also here.
Dado que el Min­is­te­rio sigue atas­cado en el desar­rollo del reglamento de los Ban­cos de Con­ser­vación de la Nat­u­raleza, figura intro­ducida en la Ley 21/2013, de eval­u­ación ambi­en­tal, la suce­sión de noti­cias y la expectación entre pro­mo­tores y orga­ni­za­ciones ecol­o­gis­tas en torno a cómo se resolverá la cuestión es cada vez mayor.
Según se define en la Ley 21/2013, "los ban­cos de con­ser­vación de la nat­u­raleza son un mecan­ismo vol­un­tario que per­mite com­pen­sar, reparar o restau­rar las pér­di­das netas de val­ores nat­u­rales". Anal­izando la idea que rep­re­senta esa medida de com­pen­sación, y algu­nas de sus exi­tosas apli­ca­ciones en EEUU, donde viene siendo un instru­mento habit­ual de com­pen­sación desde los años 80, se trata de una her­ramienta bas­tante intere­sante para com­pen­sar los daños que se pudieran estar cau­sando con la implantación de un proyecto. De fun­cionamiento sim­i­lar a los ban­cos de emi­siones, basán­dose en el com­er­cio de crédi­tos o licen­cias para com­pen­sar un daño ambi­en­tal, la esen­cia de los ban­cos de hábi­tat rad­ica en que ofre­cen una solu­ción para com­pen­sar impactos ecológi­cos garan­ti­zando la no pér­dida neta de bio­di­ver­si­dad. De este modo, cada vez que un pro­mo­tor accede al mer­cado de crédi­tos ambi­en­tales de los ban­cos de con­ser­vación se está garan­ti­zando el man­ten­imiento de los nive­les de riqueza ambi­en­tal, e incluso el enriquec­imiento neto de la misma. A su vez, se trata de una medida que poten­cia­ría la bioe­conomía, pues los crédi­tos podrían ser gen­er­a­dos y ven­di­dos por par­tic­u­lares u orga­ni­za­ciones que pusieran en mar­cha en sus ter­ri­to­rios proyec­tos de con­ser­vación o mejora ambi­en­tal y que se con­sid­erasen equiv­a­lentes al daño causado.
Por otro lado, la aceptación de este sis­tema aún no es gen­er­al­izada y son varias las orga­ni­za­ciones ecol­o­gis­tas que han adver­tido sobre alguno de los ries­gos que podría implicar la aprobación de su reglamento. Por tanto, si bien se trata de una figura que plantea luces en mate­ria de con­ser­vación, tam­bién se han iden­ti­fi­cado cier­tas som­bras que habría que con­sid­erar a la hora de estable­cer las condi­ciones para su fun­cionamiento. Debe­mos pen­sar que, pese a la buena inten­ción que pudieran tener los pro­mo­tores que deci­dieran com­pen­sar sus daños a la nat­u­raleza com­prando tra­ba­jos de recu­peración, hay que ser cau­tos, ya que esta medida uti­lizada por gente con ele­va­dos intere­ses financieros y sin ninguno ambi­en­tal (por des­gra­cia tam­bién la hay), puede ser una excusa para destruir espa­cios de ele­vado valor ambi­en­tal. Es por ello que en ningún caso, de ser aprobada la medida, debería servir para jus­ti­ficar la eje­cu­ción de todo tipo de proyec­tos, recor­dando que, como medida de com­pen­sación, sólo se jus­ti­fica su uti­lización para com­pen­sar impactos inevita­bles, y sin perder de vista que en la jer­ar­quía de mit­i­gación de impactos la pre­ven­ción de cualquier daño es prioritaria.
Otra de las cues­tiones que gen­era recelo por parte de los gru­pos ecol­o­gis­tas es la falta de seguri­dad en la efi­ca­cia de las com­pro­ba­ciones de los pro­gra­mas de vig­i­lan­cia ambi­en­tal. Es por tanto un punto impor­tante a con­sid­erar, si se pre­tende real­mente crear una her­ramienta de com­pen­sación efi­caz, y un paso ade­lante que se espera de la admin­is­tración, que se establezca una ver­i­fi­cación ade­cuada del cumplim­iento de los obje­tivos de esos pro­gra­mas, evi­tando así que muchas de las prop­ues­tas de gen­eración de ban­cos de con­ser­vación no acaben en saco roto.
Respecto a las condi­ciones en las que debería estable­cerse el com­er­cio de ban­cos, será intere­sante analizar el cri­te­rio que se acabe uti­lizando, de apro­barse el reglamento, para esti­mar el número de crédi­tos nece­sar­ios para com­pen­sar un impacto. Puesto que no sería lógico com­pen­sar la destruc­ción de un hábi­tat sin­gu­lar con el desar­rollo de uno con mayor área de dis­tribu­ción o menor valor ambi­en­tal, es pre­ciso señalar que en el reglamento elab­o­rado por el Min­is­te­rio, en cierto modo si se tienen en cuenta estas cues­tiones, aumen­tando el número de crédi­tos que debería adquirir un pro­mo­tor en fun­ción de lo lejos que esté el banco de con­ser­vación respecto a su proyecto y divi­di­endo España en 14 regiones bio­geográ­fi­cas, de man­era que un proyecto estable­cido en una de ellas deba ser com­pen­sado medi­ante ban­cos en esa misma zona.
En defin­i­tiva habrá que ver si se acaba aprobando el reglamento y en caso de que así se haga habrá que analizar en detalle las condi­ciones que en él se establez­can, esperando que ninguna de ellas pueda dar pie a espec­u­lar con la pro­tec­ción de la bio­di­ver­si­dad. En cualquier caso, no cabe duda de que, en un marco nor­ma­tivo claro y bien con­tro­lado, supon­dría una alter­na­tiva más en el aban­ico de posi­bil­i­dades para com­pen­sar los daños al medio ambi­ente y que podría ser motor de bioe­conomía e ini­cia­ti­vas de desar­rollo rural.